On May 20, after four long, grueling years, I graduated from Hofstra University with a B.A. in print journalism and English with a concentration in publishing studies literature.
On May 23, after six years of supporting me through all my highs and lows, and being the single best friend a girl could ever ask for, my boyfriend asked me to marry him. I said yes.
In less than a week, my entire life changed. I went from being a college student with a boyfriend to a college graduate with a fiancé. The last couple of days I have been, as cliché as it sounds, a whirlwind of emotions. I'm thrilled to finally be done with school, but anxious about finding a job. I'm ecstatic that we're finally getting married, but freaked out about the fact that I have to plan a wedding.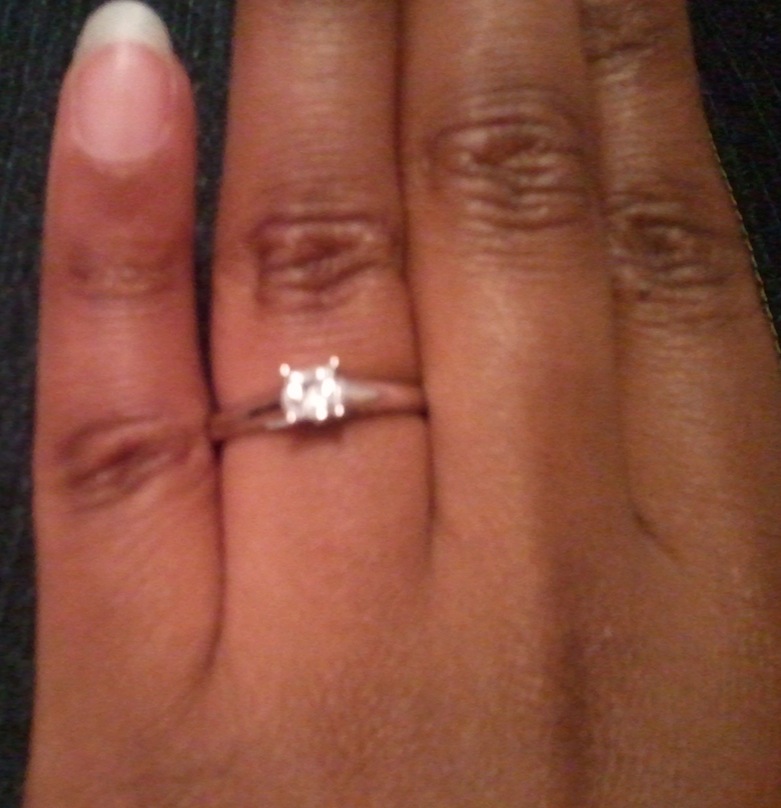 My fiancé has been telling me to relax, not to start worrying about the planning since we won't be getting married until next summer. But I've never planned a wedding before, and I don't know how far in advance everything needs to be done. I've looked at a couple of sites and, even though we're looking at a very small wedding, all the tasks that need to be completed seem overwhelming. One site had 132 tasks to be completed. I almost fainted reading that. But since I can't fathom thinking about floral arrangements and stationary and all that at the moment, I've been focusing on the more fun aspects like finding a venue and looking at dresses (and I have a couple of favorites that are inexpensive, so yay for that!)
So what's a girl to do when, much like Dorothy, she's been swept up in a tornado and plunked down into a strange new land called Adulthood? I'm trying to take it one day at a time — focusing on the job search for now since we can't do anything without money — but I also want everything to go off without a hitch when the day finally arrives. I know I have tendency to worry, so I know I'll need to be reminded to just relax and enjoy my engagement before I start turning into a bridezilla. I figure, since we're shooting for July/August, I can take the next month or so to still wake up, look at my ring and think, "This is real. I'm getting married." Then once the 12 month mark hits, I can worry about the details, start scoping out wedding planners (where's J. Lo when you need her?), or frantically force my maid of honor (my sister) into early action.
So I must apologize in advance if my blog starts changing a bit. I'll still review the books for my challenge and talk about journalism-related news and whatnot, but there may be posts about dresses and cake flavors thrown in here and there. Please bear with me and stay along for the ride if you please!